We are proud that over our 30 year history we have built strong relationships not just with our customers and suppliers, but also within our community.
Parkland has established long-term support partnerships and committed our charitable spend to NZ Golf, Trees For Survival and Wai-Ora Trust. These organisations are focused on the development of key initiatives which clearly align with Parkland Products vision and mission. Specifically:
The development of sport participation in the sectors we serve

Enhancing knowledge and skills about efficient resource usage practices (water efficiency)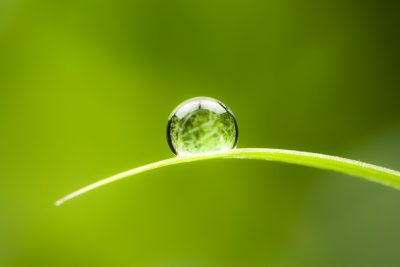 Parkland has a long term partnerships with NZ Golf, the organisation that supports all of golf in New Zealand.
New Zealand Golf is a non-for profit charitable trust established in 1910 as the governing body for golf in New Zealand, responsible for leading, growing and supporting the game. Providing a wide range of services for the game, New Zealand Golf also has a strong focus on the growth of golf at grass roots level with a number of key support programs in place. Parkland Products supports two of these events under both the Parkland Products  and Toro brand banners: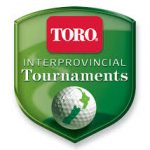 TORO INTERPROVINCIALS
The Toro Interprovincial Golf Tournament is New Zealand's leading teams' event for amateur golfers. Commonly called "The Toro's", the event builds participation of golf in the regions, providing a pathway for future champions, ensuring recognition of regional golfers and allowing them the opportunity to shine at a national event. Competition is fierce with a lot of regional pride at stake. For the latest in TORO Interprovincial News visit New Zealand Golf's website.

PARKLAND NZ SPEEDGOLF OPEN
The Parkland NZ Speedgolf Open offers a growing alternative format of the game of golf, opening it to a wider audience and increasing participation, thereby supporting the future viability and success of the game in NZ. Individuals run rather than walk an 18-hole course and overall golf scores are calculated by adding the total number of shots taken to the total number of minutes taken. The event celebrated its fifth year at the Whitford Park Golf Club in Auckland in 2019, with Liz McKinnon (NZ) and Josh Longney (NZ) taking out the Women's and Men's division titles respectively. For the latest in the Speedgolf Open News visit New Zealand Golf's website
ENHANCING KNOWLEDGE & SKILLS ABOUT EFFICIENT RESOURCE USAGE PRACTICES (WATER EFFICIENCY)
Trees for Survival is an environmental education program which involves young people growing and planting native trees to restore natural habitats by helping landowners re-vegetate erosion prone land, improve stream flow and water quality and increase biodiversity. It creates community partnerships by engaging schools, their community, local businesses and Councils all working together to restore our natural heritage.
Parkland products supports this cause through the donation of Pope tap timers to be used in schools and education programs.
Wai-ora Trust is a charitable organisation, whose aims are 'helping people grow', by promoting and supporting projects, programs and community-based businesses that will develop people, our environment and our community. Environmental projects such as community vegetable plots and landscaping city parks and reserves to an eco-sourced native plant nursery and landscape contracting services, comprise some of the activities Wai-ora Trust is involved in.
Parkland products supports this cause and their endeavors by donating Pope irrigation hoses, hand guns, sprinklers and other items for usage.