Share This Story, Choose Your Platform!
THE CLIENT – WAIRAKEI GOLF AND SANCTUARY
Set in the heart of the spectacular Lake Taupo region, Wairakei Golf and Sanctuary needs no introduction for its unique golfing experience.  Complementing the stunning 18 hole golf course is the sanctuary, a 180 hectare block featuring native flora and fauna, a cacophony of birdlife, and meandering streams and waterfalls.
Born out of a passion for the terrain, owner Gary Lane sought to develop the sanctuary to complement the existing golf course and enhance the surrounding natural ecological canvas. Such is the extent of care that a two metre high, 5.5 km boundary fence surrounds the sanctuary to manage pests and predators.
As the Superintendent for one of New Zealand's most prominent golf courses, Sinclair Hogan keeps a full suite of turf management equipment to ensure the grounds remain in pristine condition year-round. As part of routine machinery replacement programme, enquiries were made into new fairway mowers that would offer the precision-cutting required for prominent golfers playing at a prestigious course. In addition, the mowers would need to operate in sympathy with the sanctuary surrounds by way of reduced noise and emissions.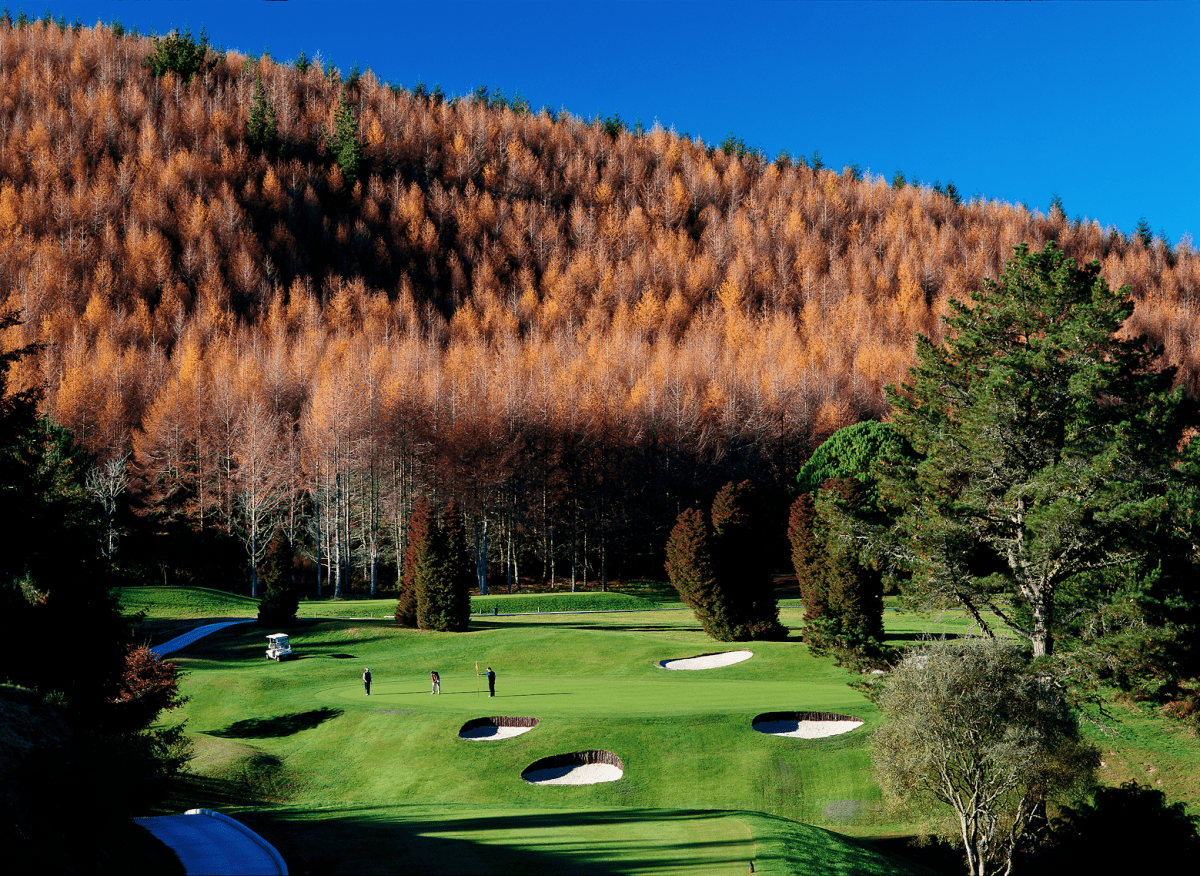 THE SOLUTION
Parkland put forward a recommendation for Toro's Reelmaster 5010-H, the industry's first and only reel mower with a true hybrid drive system. The Reelmaster 5010-H utilises a Kubota 24.8 horsepower diesel engine in concert with an in-line motor generator and a self-recharging 48-volt battery pack to provide seamless power to the vehicle and cutting units.
The combination of these two power sources comprises Toro's patented hybrid power delivery system called PowerMatch™. PowerMatch enables the Reelmaster 5010-H to match the power generated to the power required for all cutting conditions. The result is the availability of over 40 horsepower, but only when cutting conditions require it, which saves on average 20% fuel usage, improving operating costs, and the vehicle's carbon footprint.
"The Reelmaster 5010-H really offers the perfect marriage between operational performance and efficiency and remaining sensitive to the environment that Wairakei Golf and Sanctuary strives to maintain" commented Darren Hannay, Commercial Manager for Parkland Products.
WHY PARKLAND
With an appreciation for the unique environment and objectives of the management team at Wairakei Golf and Sanctuary, Parkland were able to recommend a solution that met the full range of requirements, rather than those limited to turf management and operational performance.
In addition, the reliability of equipment is heavily linked to the quality of servicing provided. Parkland parts and servicing prides itself on making servicing and parts management seamless for owners of Toro equipment.
"The Reelmaster 5010-H offers Wairakei the latest innovations in equipment technology that will serve Wairakei well over the next few years" explained Darren.