Share This Story, Choose Your Platform!
Hagley Park is the most significant, central city park in Christchurch. Its 165 hectares (407 acres) provide wide open spaces, sporting facilities and mature woodlands.
The Park caters to golf, netball, pétanque, croquet, model yachts and tennis, with sports grounds for schools, club and casual competition. There are picnic and barbeque facilities, as well as a network of paths, tracks and cycleways.
The Park's turf management was formerly undertaken by contractors, but in response to the variety of demands paced on it, the Christchurch City Council has expanded its in-house expertise to help attract a greater number of sporting events.
Hagley Park recently hosted the Under 19 Cricket World Cup and has attracted many more first class cricket matches, for both the Canterbury Kings and the Blackcaps.
"Hagley Park wants to be recognised as a premium venue. That's why we talked to Parkland," explained Rupert Bool, Turf Manager for Hagley Park. "Our management team knew we'd need the best equipment to meet the precise turf specifications of these events."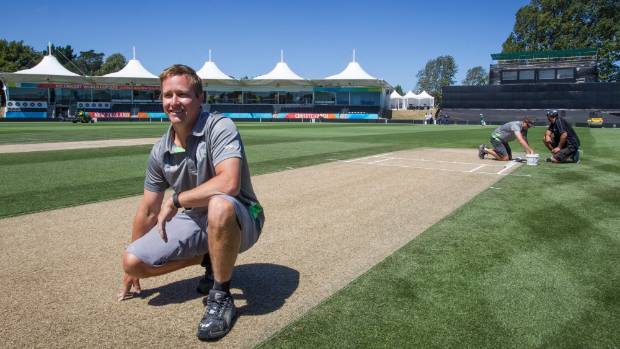 THE SOLUTION
Parkland supplied the Hagley Park team with two Toro Groundsmaster 4700-D mowers. The GM4700 is a floating head rotary mower with a very fine cut and the ability to mow down to 19 millimetres – the exact specification required by the U19 CWC event organisers. These mowers have a huge 3.8 metre cutting width which really helps with managing a large area of turf.
"With its superior productivity, the Groundsmaster 4700-D was the right choice for Hagley Park," explained Adam Sweetman, former Sales Consultant for Parkland Products Christchurch. "Since there is such a large expanse requiring precision cutting, the 4700-D offers the best efficiency, with a mowing rate of 10.5 acres/4.2 hectares per hour. In addition, the 4700 features Toro's Contour Plus cutting decks with air inlet pockets, to keep the grass standing tall for the cleanest and most precise cut."
Hagley Park also invested in a Toro Groundsmaster 3500-D, a Toro MultiPro 1750 Sprayer and two Electric-powered Toro GTX Workman utility vehicles.